Delivery No.56
Delivery date: 13 August 2023
Delivery type: Local Purchase Costco Suceava Romania
Transporter: Not applicable
Approximate quantity: £4,000 – 2 tonnes
Delivery contents: Dry foods, canned meats, cleaning products and sweets
Another £4,000 local purchases in Northern Romania, on the border with Ukraine are the most effective ways of helping the Ukrainian people.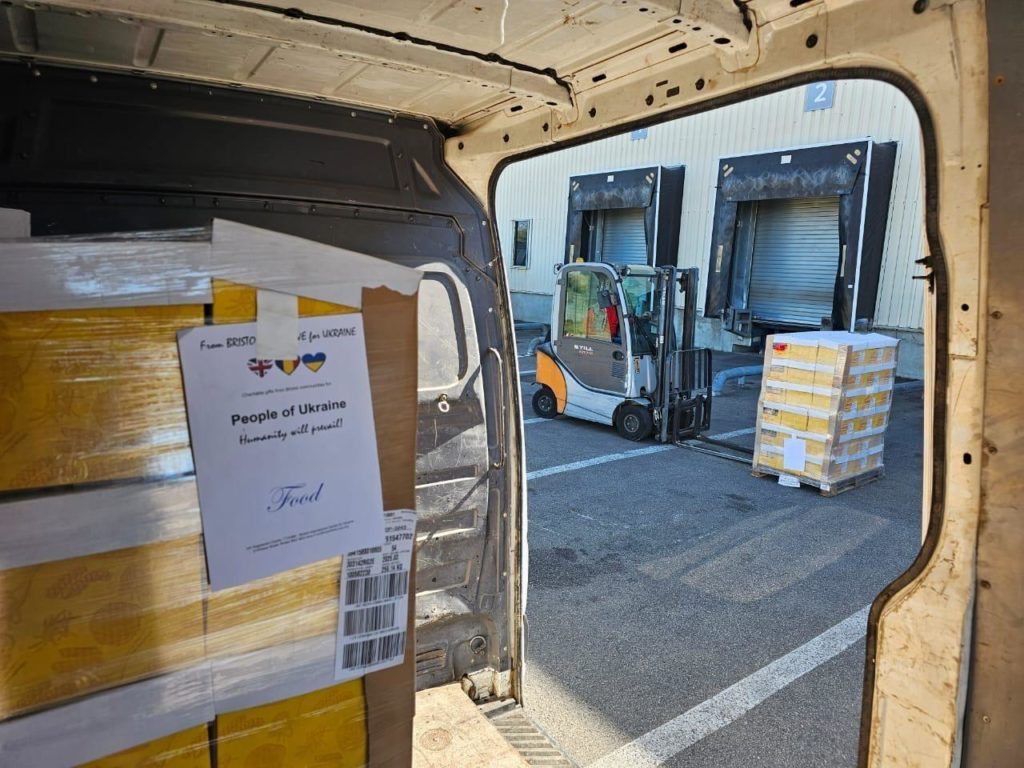 This specific delivery was made possible through another generous donation received from the Crowther Family. The Crowther Family is by far our greatest sponsor and in addition to their substantial donations at Easter and Christmas, they have also single-handedly funded a delivery of aid From Bristol with Love for Ukraine.
On this occasion, with the Crowther generous support for which we are deeply grateful, we organised another payment of £4,000 and converted it instantly in food, cleaning materials, first aid consumable. etc. Importantly, prior to collection, the Ukrainian Partners chose what they want the consignment to consist of.
Also importantly, by purchasing locally, we maximise the value for every Pound donated (food is cheaper in Romania) and we protect the environment by significantly reducing the Carbon footprint of our deliveries.
Please continue to donate generously.