From Bristol With Love has donated over 5,000 boxes of medical, food, and essential clothing for the soldiers since the 24th February 2022. Further to this, prolonging support to Ukraine is essential. Please see below what this amazing team from Bristol has delivered so far. Should you wish to donate please do so via our JustGiving page.
Essential supplies
With so many people displaced from their homes as a result of this conflict it is essential basic necessities such as food are provided. From Bristol With Love ensures with every delivery of aid to Ukraine food is a component part to help those displaced.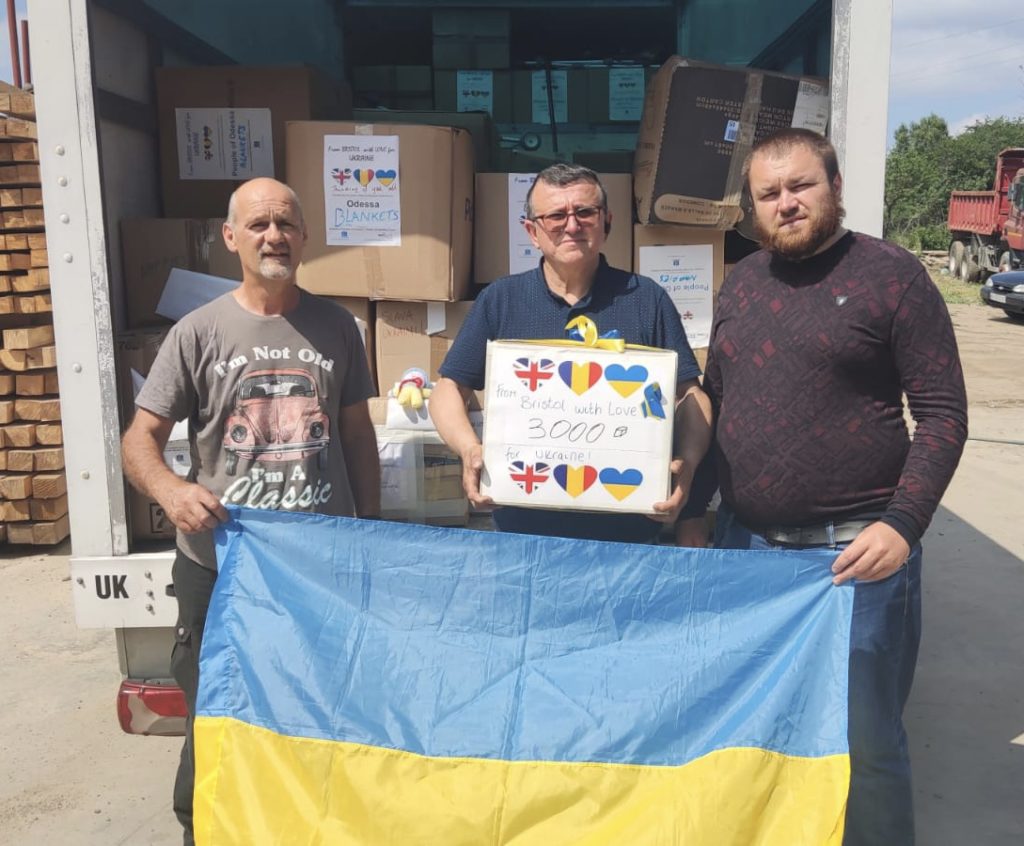 Medical aid
Not only are there military casualties as a result of conflict there are also many civilian casualties. From Bristol With Love has been in contact with senior medical professionals in Ukraine, the medical aid we have provided has been directed by them.
Basic support for Ukrainian soldiers
No war is casualty free and the Ukrainians, as well as the Russians, have taken heavy losses. For Ukraine as a free country to prevail support of the Ukrainian military is essential. From Bristol With Love has been providing basic clothing, boots, and other non-weaponry items to help humanity prevail in this conflict.