Delivery No.43
Happy to share that we now organised a second delivery this year, this time a local purchase of food: pasta, rice, chopped tomatoes and canned meet. We selected 'near the shelf life' items and got an excellent deal. All in all, we sent From Bristol with Love for Ukraine, SIX pallets of food.
The consignment has been collected from Suceava today 12:00 GMT and has now crossed the border into Ukraine for our Partners to distribute it where is most needed.
Delivery No.42
Delivery date: 7 January 2023
Delivery type: Power generation
Transporter: Van
Quantity: 24
Delivery contents: Generators

On this Holy Day for the Ukrainian People, on their Orthodox Christmas Day, we send them a message of a heartfelt Merry Christmas!
May the beginning of this New Year herald their freedom and peace!
Saluting their struggle against terror, we organised the first delivery of humanitarian aid in 2023 to coincide with their Christmas. As I type this message, the People of Ukraine spend Christmas in cold, darkness and grief, fighting terror, defending democracy and civilisation, standing firm for our values. We stand by them.
Today, we sent 24 electrical generators funded by Bristol High Sheriff's 'Generators for Ukraine' appeal. We thank the High Sheriff Alex Raikes MBE for her support and all who generously contributed. Our Christmas presents also consisted of camping equipment, food, mobility aids, first aid and toiletries.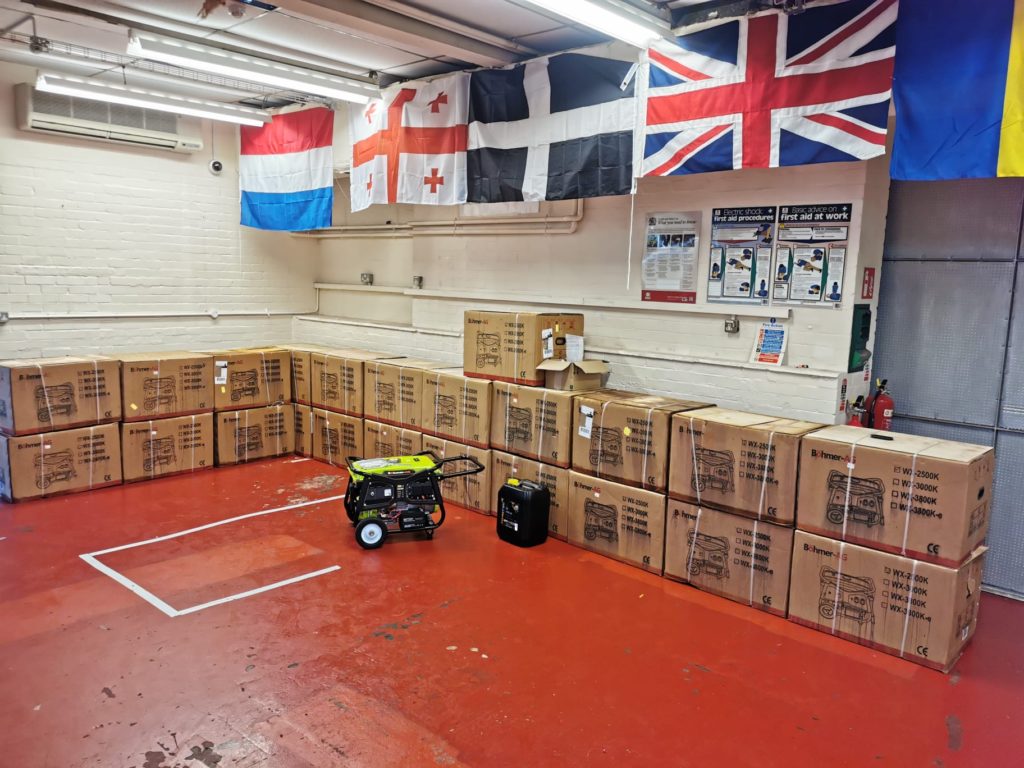 We would like to thank all amazing people present at today's delivery: the High Sheriff, Donors, Board Members, Volunteers as well as all amazing people who were not with us in person, but who made this special day happen.
Above all and without a shadow of doubt, to the most amazing humanitarians of day: Daniel Smith and Jonathan Edwards who fundraised, then in the midst of winter left their loved ones home and started the long journey From Bristol with Love for Ukraine.
People like Daniel and Jono are the backbone of our operations and to them we we give our salute, thanks and respect.
We will continue to fight evil with goodness, barbarity with humanity. We will not stop until..
HUMANITY WILL PREVAIL!