Delivery type: Local purchase
Transporter: Costco Galati, Romania
Local Purchase value/quantity: £4,000/ 112 boxes
Delivery contents: Food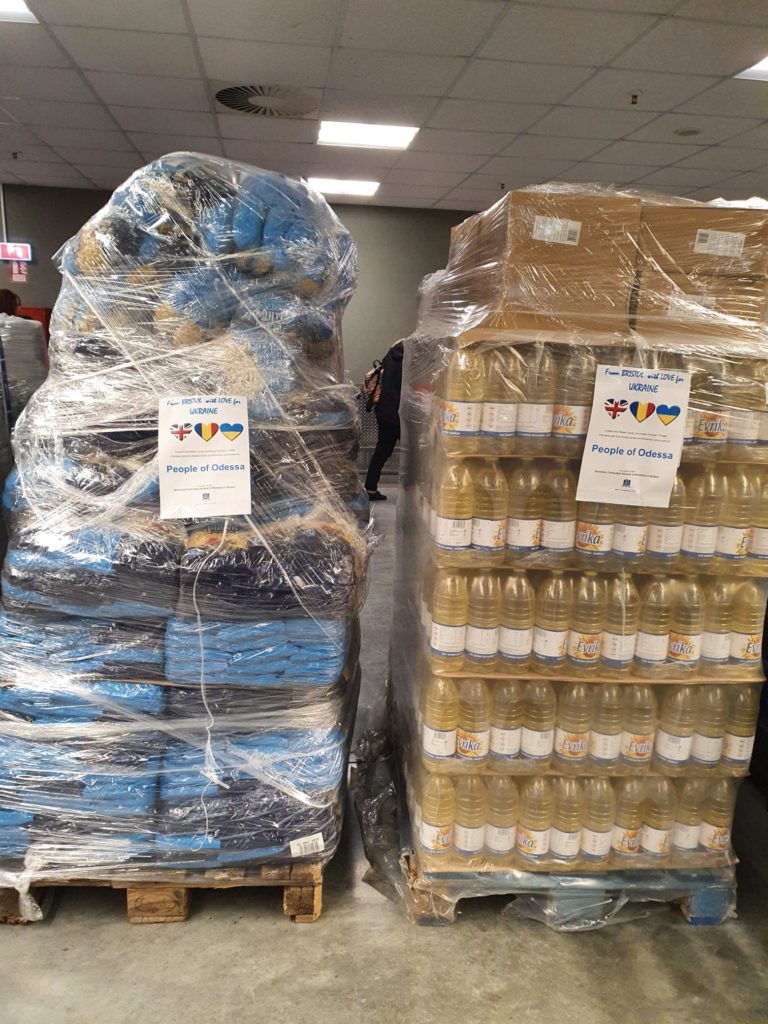 At the suggestion of our Volunteers and Donors, we assigned £4,000 from our funds to buy whole sale foods in Romania. Costco Galati delivered the purchase, consisting of more than 1,100kgs of rice, pasta, tinned tomatoes, tinned pork and milk. This food was paid for by the generous donations From Bristol with Love for Ukraine.